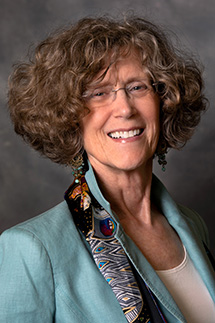 Pianist Lois Vaughan has been performing professionally in Southeastern New England for over 38 years. Her repertoire is broad - encompassing jazz, Latin & standards, blues, and classical music. She plays solo piano, and works with ensembles from duos to six and eight-piece jazz bands. Performances include concerts, school programs, and background music for restaurants and hotels. She provides music for special events--weddings, private parties, corporate receptions and state dinners.
Lois was featured in an extensive article entitled 'Following Her Own Score' in the Sunday Providence Journal (January 11, 2004) about what it's like to be self-employed as a fulltime jazz musician. She was also featured in a June 18, 2008 article in Newport This Week entitled 'Musician Takes the Stage All Over Newport', an August 8-9, 2009 Community Profile article in the Newport Daily News entitled 'In Tune With Her Calling', and an October 15, 2020 article in Newport This Week entitled 'Vaughan Brings Life to Fall Outdoor Music Series'.
Ms. Vaughan grew up in Western New York, studying classical piano with Harold Bradley. She has a degree in biology from Cornell University, as well as a fine arts degree in jazz studies with highest honors from Community College of Rhode Island. She also attended the Chaloff School of Music in Boston, and studied jazz piano privately with Harvey Diamond in Boston for many years. While at CCRI, Ms. Vaughan played piano in the Community College All-Stars' Big Band at the International Association of Jazz Educators' Annual Conference in Anaheim CA. She was the recipient of CCRI's Piano Scholarship, and the 1999 Outstanding Jazz Studies Graduate Award.
In 2009, Ms. Vaughan was a major player in the founding of Newport BridgeFest, a celebration of local live music in Newport County RI that spans the four days between the world-famous Newport Folk and Jazz Festivals in early August. Under the auspices of the Arts and Cultural Alliance of Newport County, BridgeFest expanded to include over 70 events and educational seminars at 40 different venues, and has now been taken over by Newport Festivals Foundation, producers of the Newport Folk and Jazz Festivals.
For 10 years, she was the music director - encompassing piano and organ performance as well as directing the choir - at the historic Westport Point Methodist Church in Westport Point, MA. She was the organist/keyboard player at St. Paul's Church in Newport for six years, providing the music for Sunday services, playing their historic tracker pipe organ, and organizing special services in jazz, gospel, classical, and bluegrass music.
In addition to performing, Ms. Vaughan teaches jazz piano/improvisation at St. George's School. She is a member of the Providence Federation of Musicians and an avid supporter of the Aquidneck Land Trust, Norman Bird Sanctuary, and Cornell Lab of Ornithology. Ms. Vaughan lives in Newport with her husband Richard Eberhard, two senior rescue dogs, and a beautiful 24' wooden Ostkust sailing sloop.